In a state like Arizona, there are few things more important than protecting our water supply.
That's why Progress Now Arizona is pushing for full funding of the Land and Water Conservation Fund, which helps protect our aquifers and watersheds. It also supports public lands and outdoor recreation, paying for everything from playground equipment at local parks to trail maintenance in the Grand Canyon. Funding for the LWCF comes directly from the offshore oil and gas industry, so it doesn't cost taxpayers anything.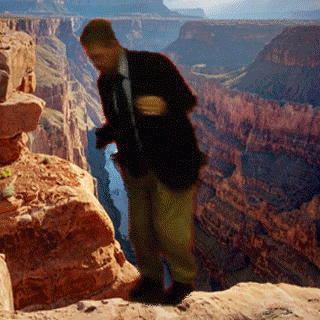 For years, Congress has raided the LWCF as part of the annual appropriations process. It's time to put an end to that. Arizona Senator Kyrsten Sinema has co-sponsored S.1081, a new Senate bill that would guarantee permanent, full funding for the LWCF. Now, we're asking Senator Martha McSally to do the same, and to push for S.1081 as part of the end-of-year funding negotiations happening in Congress now.
We've launched a new $125,000 TV ad campaign calling on Senator Martha McSally to fully support permanent funding for LWCF. Check it out!
The TV ads are the latest in a months-long campaign that has also included radio ads, billboards, op-eds and calls from constituents. According to a new poll commissioned by Chispa Arizona, 74% of Arizonans agree that funding the LWCF should be a priority for Senator Martha McSally.
Senator McSally is an avid hiker who often publicly professes her love of Arizona's outdoor spaces. Join us in calling on her to support full, permanent funding for the LWCF!