Governor Ducey is refusing to return $14,000 in donations from those charged in the AZ WaterGate federal indictment alleging bribery to price gouge utility taxpayers. The Arizona Republican Party says donations from those indicted on bribery and fraud are "perfectly acceptable."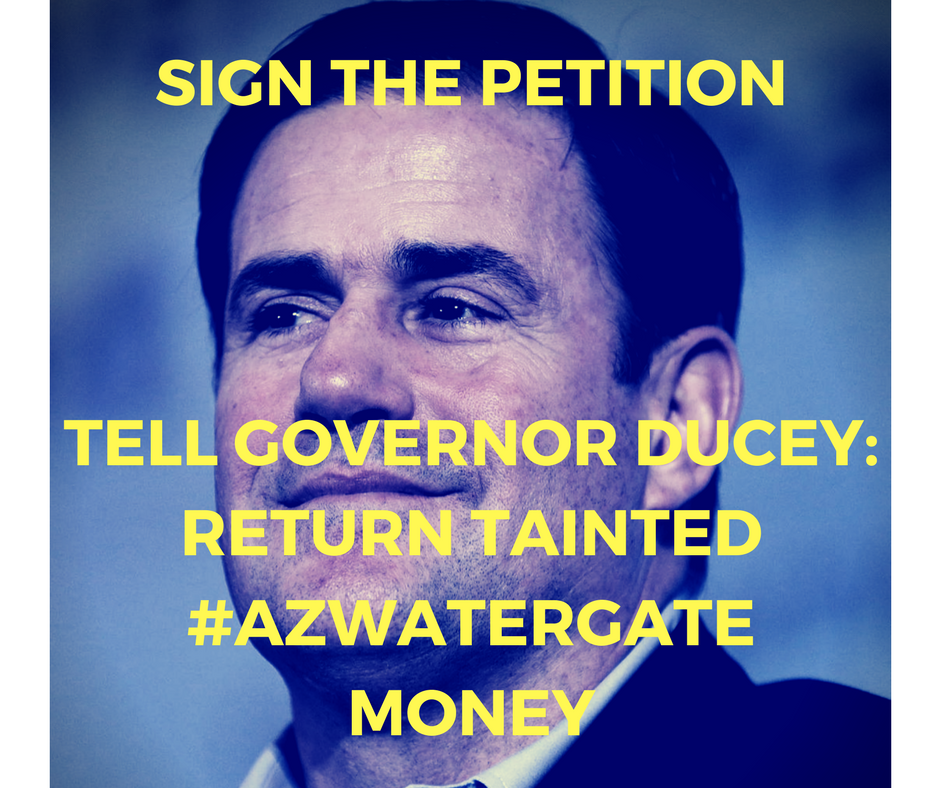 Governor Doug Ducey has no problem taking money from corrupt donors who price gouged unsuspecting taxpayers. The AZ WaterGate scandal involves long-time Ducey friend, donor and lobbyist Jim Norton, who was part of a scheme to raise rates on East Valley and Pinal County water customers of Johnson Utilities in return for $31,000 for former Corporation Commissioner Gary Pierce.
"This makes the Governor's ties to Jim Norton and those indicted even more suspicious. What did those donors expect from Ducey in exchange? This is also indicative of how morally corrupt the Arizona Republican Party has become.Taking donations from people who swindled water customers in East Valley and Pinal County by raising water rates is "perfectly acceptable" to them. I suggest Governor Ducey return that money to families and taxpayers who were price gouged by these people's corrupt pay-play politics," said Josselyn Berry, Executive Director for ProgressNow Arizona.